Many of us are working from home, at least for part of the week. Whether you're a full-time remote employee or bounce back and forth between the office and your home, you need an efficient and comfortable place to complete your daily tasks. One of the most critical aspects of creating the right space to maximize productivity is, of course, your desk. Finding the right desk by dimensions, height, and style is crucial to designing a space that works for you.
Following a measuring and size guide can help you find the best desk for your workspace. There is a wide range of sizes, from minimalist and compact options to large, grand pieces. Finding the right option is all about best utilizing your space to match your style. Our friendly design experts are here to help you find the right desk by dimensions, vibe, and more.
Keep reading for a handy measuring guide, an overview of style options, and our favorite home office desks at Mor Furniture for Less.
How to Find the Right Desk by Dimensions
Finding the right desk can be challenging, so we always recommend taking some measurements ahead of time. It can be difficult to see how big or small a piece of furniture will look in your room without having a reference point, and the right size can make all the difference. If you get a desk that's too large, it can make your space look cramped and overcrowded, leading to lower productivity.
However, if you get a desk too small, it can look like it's floating on an island with nowhere to land. The room's balance will be off, and you may not have enough surface area to complete your needed work.
Here are four key aspects to consider when shopping for desks by dimension.
1) How Big Is Your Workspace?
Do you have an entire room in your house dedicated to working from home? If so, that's awesome. You likely have a lot more space to work with, especially if that's its dedicated purpose. These rooms allow for larger desks. Measure the room from end to end, and mark the center spot. This is likely where you'll want your desk to center, as it creates a look of symmetry in the space that many find pleasing to the eye.
Alternately, many people are adapting other spaces in their homes into remote workplaces. Some use walk-in closets, the corners of bedrooms or living rooms, or even small breakfast nooks as work-from-home stations. Either option is great, but your place of choice will significantly impact which desk you choose. For these smaller areas, you'll want to look for a desk that's more minimalist and smaller in size.
2) Consider Proper Spacing
There's a general rule in the world of interior design that all pathways between furniture require approximately 36-inches for easy walkability throughout the house. A home workspace is no different. You'll want to allow about this amount of room between your desk and the exit of your area (whether the office door or the console table in your living room) for your chair to fit and pull out comfortably.
If you're furnishing a more prominent home office and your desk is outward facing, you'll need to leave approximately 48-inches in front to allow for accent chairs and other decor.
3) Think about the Needs of Your Desk
What daily needs does your desk serve? Is it simply a resting place for your computer and a notepad, with a phone charging station? Or does it require more room for items like printers, table lamps, dual monitors, and books? Taking an inventory of what you must have on your desk will help you decide on the correct dimensions.
4) Understand Standard Desk Dimensions
In the furniture industry, desks have relatively standard dimensions. Although they may appear to come in many sizes, they are usually a variation of these different combinations. Keep this in mind when measuring your space so you can know what standard dimensions you may be looking at.
First, the most important measurement to consider in a desk is depth. This is how far the desk reaches from the front to back, or say, from where you're sitting to the wall. The stand depth for a desk is usually between two and three feet. Knowing how much space you're working with in a room or nook will help determine if you need a more deep or shallow desk.
Next, consider the height of the desk. Standard measurements for desk height are approximately 30-inches from the floor to the lowest part of the desk's surface. Experts recommend leaving a one-foot clearance between the top of your seat cushion and the bottom of your desk to allow your legs to extend properly without cramping.
Last, the length of your desk is also crucial, depending on the size of the space you're using. You may also hear this referred to as the width. Desks can be as compact as just 20-inches long or span up to 48, 60, and even 72-inches. Measuring your workspace first to ensure the right fit is crucial.
The Best Desks by Dimension at Mor Furniture for Less
Here at Mor Furniture for Less, we have a desk for everyone. Whether you're working in a tiny, compact space or are looking to fill a room with a grand statement piece, we have you covered. Check out our favorite desks based on the size you need.
Desks for Small Spaces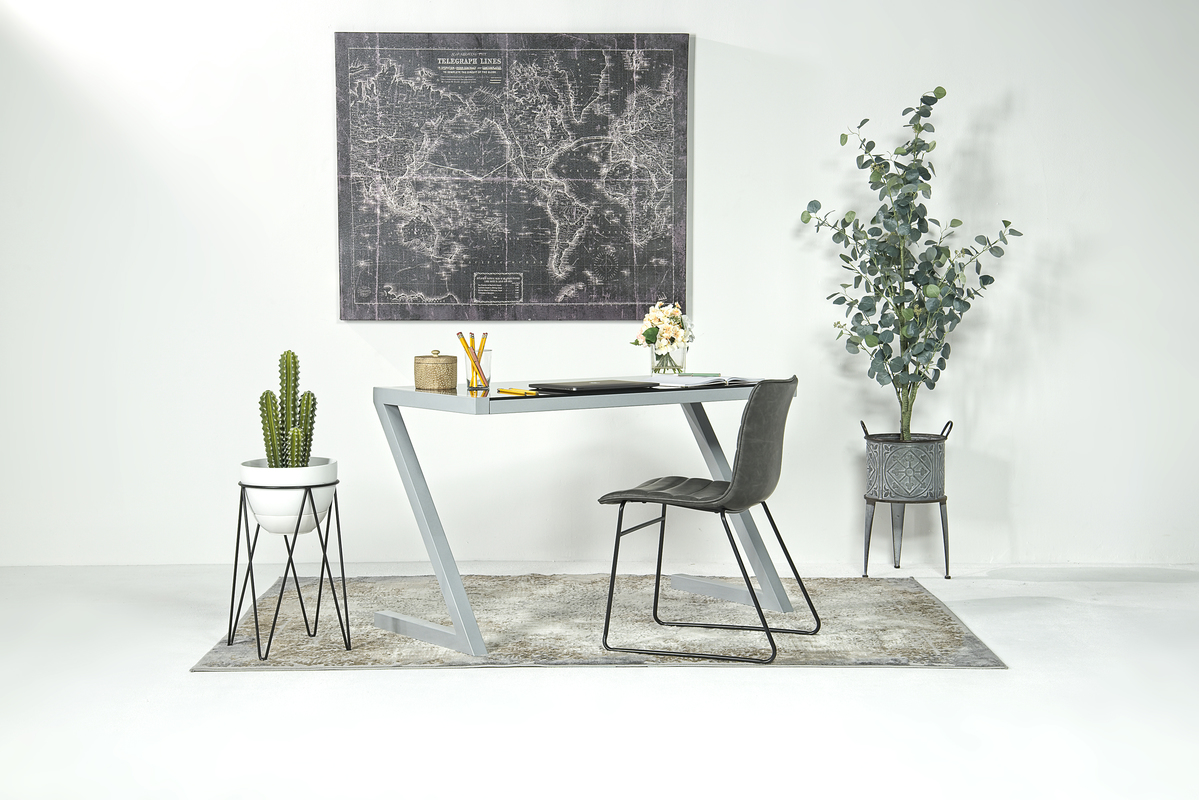 The Efron Office Desk in Silver has a depth of just 28-inches, making it ideal for smaller areas. This piece has no fluff or frills, just sleek minimalism that gives you a spot to rest your laptop and necessities. Although small in size, it's big in style with an ultra-modern appearance that seamlessly fits into any space.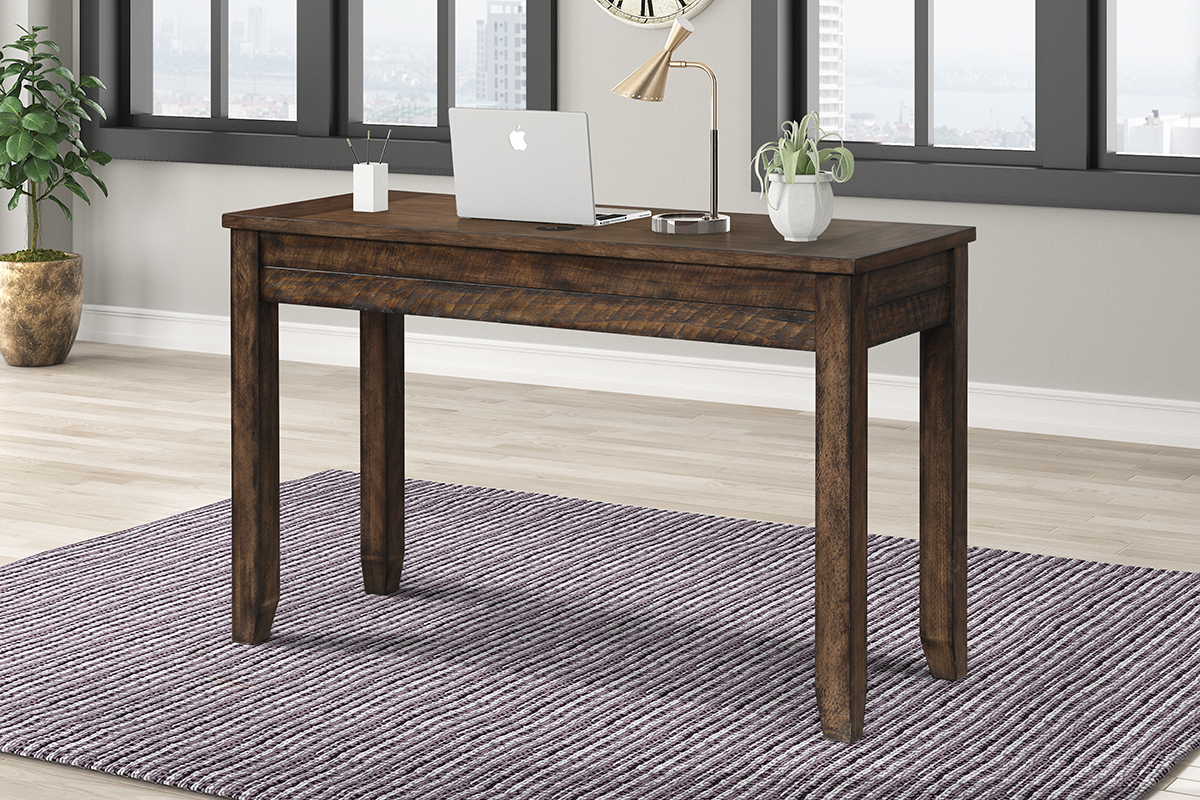 The Tempe Office Desk in Tobacco is another excellent option for smaller spaces. It's even more shallow, at just 18-inches, so it's great if you're trying to minimize the amount of space your desk uses in a room. However, the extra length of 47-inches gives you plenty of space to spread out some notebooks, daily planners, and other must-haves.
Desks for Medium Spaces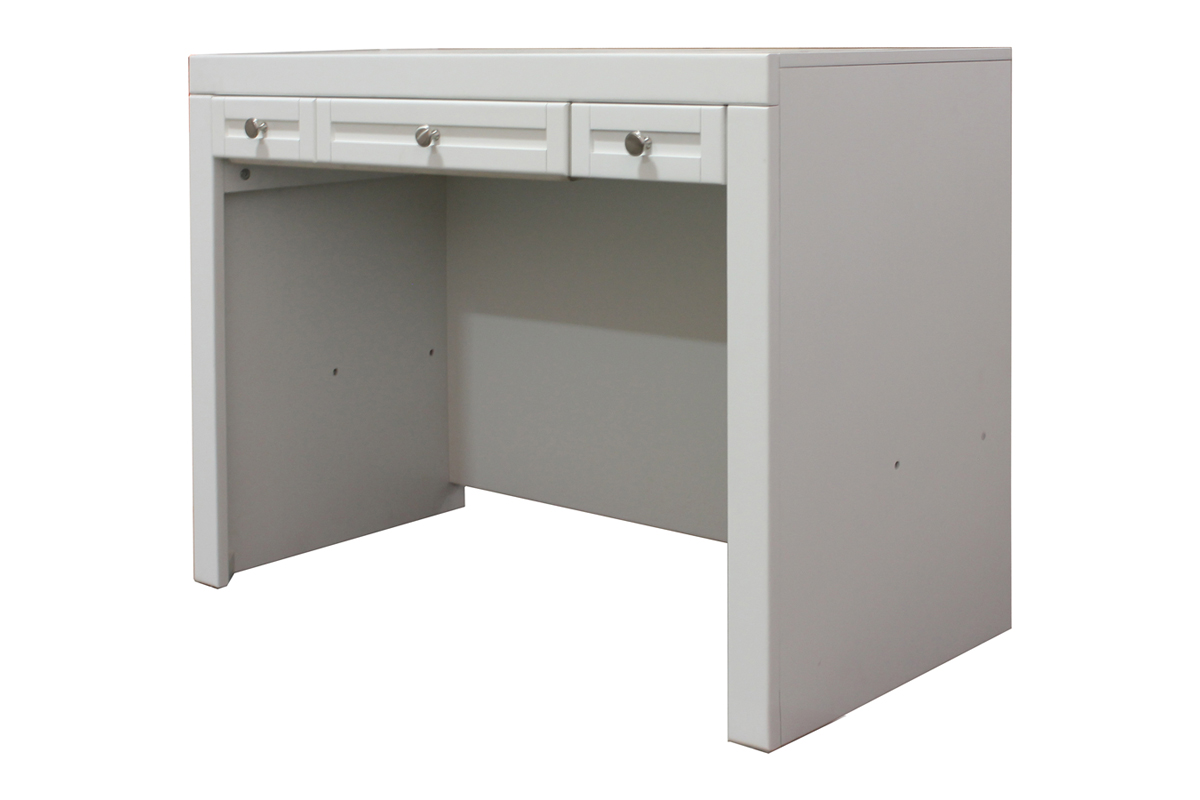 If you're not working in an ultra-compact area but also need to contain your workspace as much as possible, consider a medium-sized desk like the Catalina Library Wall Desk in White. With a depth of 20-inches and length/width of 40-inches, it's the perfect mid-sized option. This desk is a great option because it comes with three small drawers that are perfect for stashing pens and papers and comes with a built-in power outlet so you can stay charged.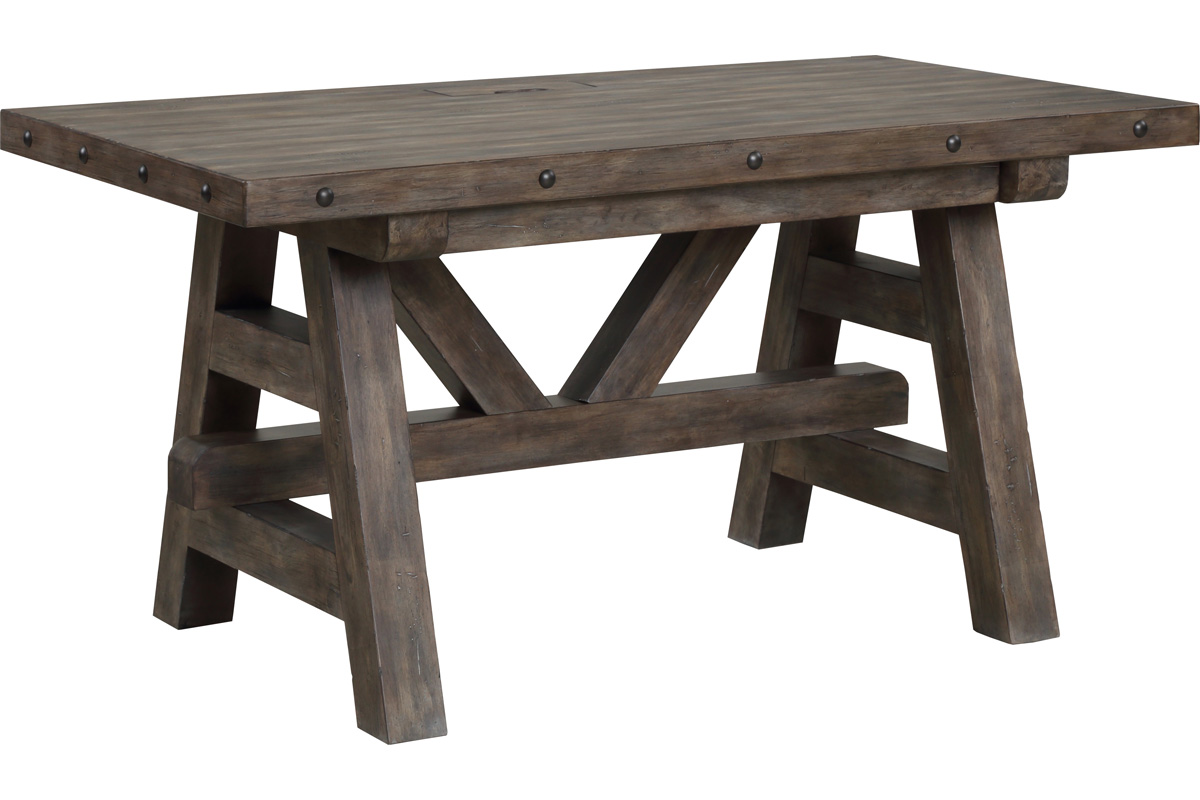 Similarly, the Lodge Office Desk in Siltstone is an excellent choice for medium-to-large spaces. It's a little longer than the Catalina model, spanning 60-inches, with a depth of 32-inches. It's a great choice if you're looking to pair it with a small set of storage drawers or a standing bookcase in the room.
Desks for Large Spaces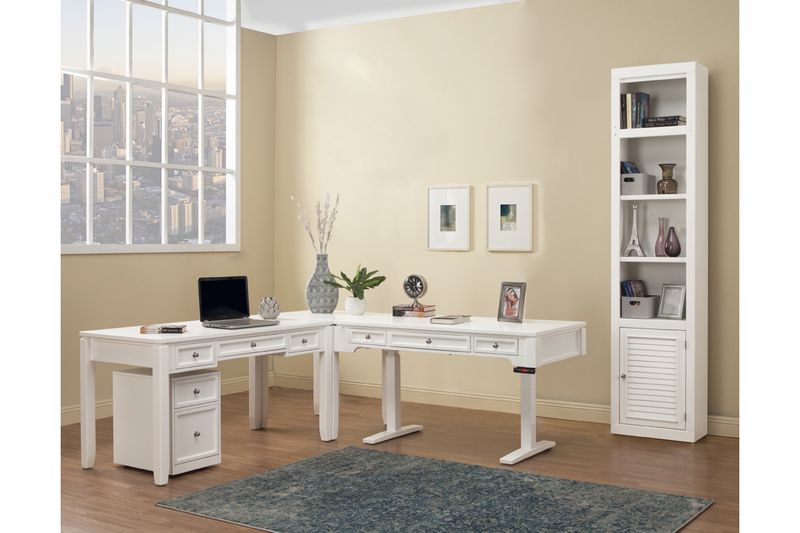 If you have an entire room to work with, you might want to go big and create the ultimate workspace. This is a popular option for those who spend their whole time working remotely. The Boca Power Life Office Desk, Writing Desk, and Corner Table in White provides the complete set of everything you need to make a statement. It forms an "L-shape," meaning it can span two sides of your room, giving you the maximum area to work with. Add table lamps, your favorite books, house plants, family photos, printers, and more with this set's ample space.
Shop Mor Furniture for Less Today
Come to Mor Furniture for Less today to find the best desk by dimensions, or browse our online selection. We recommend taking measurements of your workspace beforehand to narrow down your search options and find the best desk for you. With our Double the Difference Guarantee, you know you'll always get the best price in town.