There's no shortage of wall art for living room ideas on the internet, but we have everything you need and love all in one spot. Here at Mor Furniture for Less, we have a comprehensive offering of wall art and accent pieces that show off your style and add fun and funky decorative accents to any room in your house. Many view the living room as an essential space to decorate as it's where you entertain, relax, and gather around for movie nights. You want the area to be comfortable and feel inviting while still reflecting the vibe you want to cultivate in your home.
Of course, wall art can go anywhere in the house, and any room can benefit from some excellent hanging pieces. Whether you love Americana art, eclectic abstract designs, or naturally-inspired pieces, shop Mor Furniture for Less for the best prices and ultimate style for home decor.
Our design experts curate the newest and most innovative pieces regularly, so your art can stay on-trend and stand the test of time. Here, we're featuring some of our favorite pieces to spark your imagination. Browse and shop online or visit your nearest showroom and bring home the wall art you love today.
Wall Art for Living Room Ideas at Mor Furniture for Less
When it comes to wall art for living rooms, your choices can go in any direction. Try to complement your existing design scheme, whether rustic, contemporary, or transitional. If you're looking to liven up a neutral space, don't be afraid to go for that pop of color. Living room wall art can serve as a focal point in the room or as an accessory to existing pieces. Hang it over console tables, sectional couches that rest against the wall, or over the mantle. There's no wrong way to go.
Here are our eight favorite wall art for living room pieces that you will love.
1) The Oengus Large Arch Mirror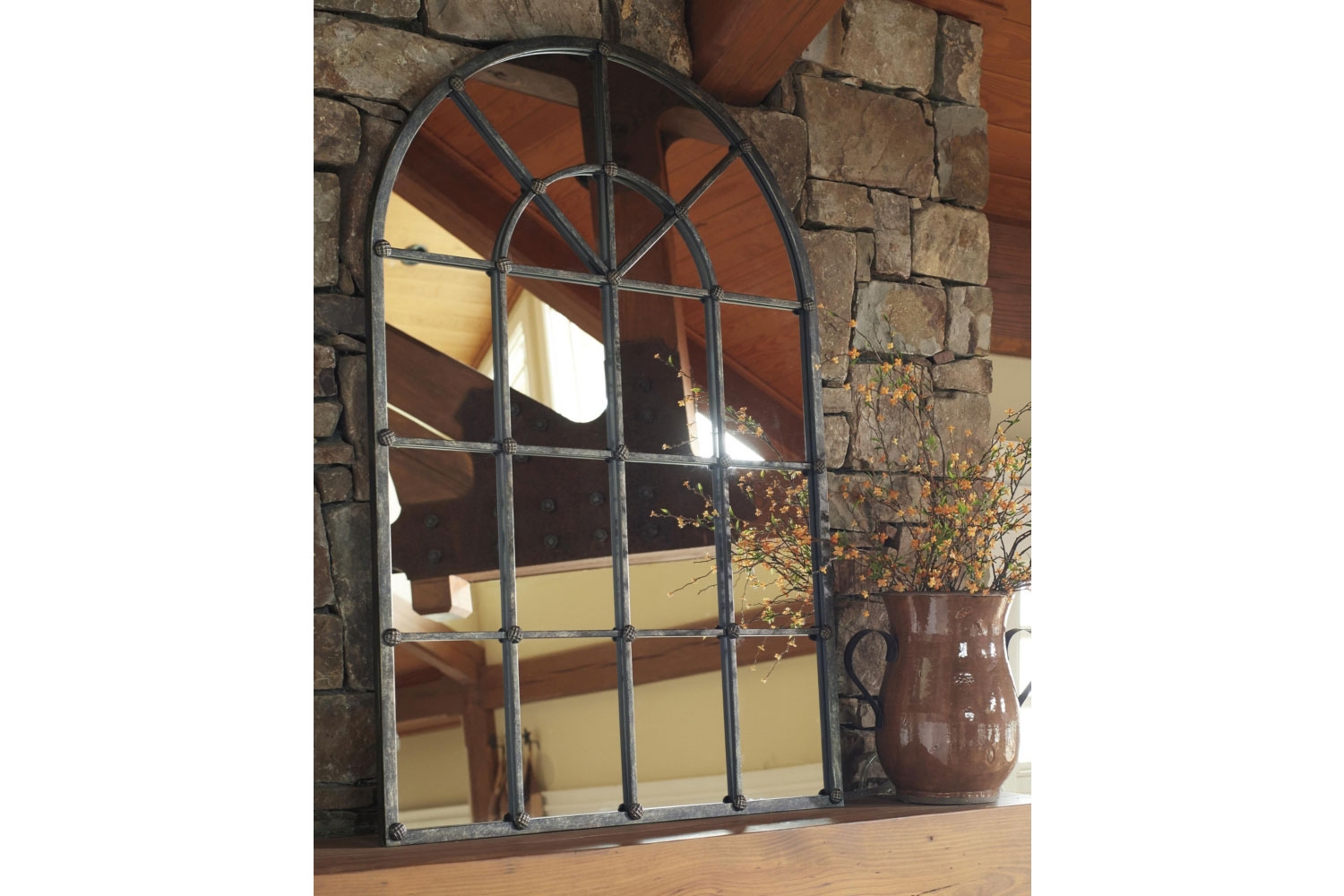 $249.99
The Oengus Large Arch Mirror is as functional as it is stylish. Adding mirrors to your living room can make the area feel more spacious and bright, which is particularly important if you're in a smaller living space or lack natural sunlight. This mirror is more than just a reflective piece. It's dramatic, with the look of cathedral windows. The dark bronze metal frame utilizes industrial fittings that infuse character into the work. You can hang this wall art using the square bracket hanger or rest it against a sturdy surface away from the hustle and bustle of daily activities.
2) The Dyani Wall Art, Set of 4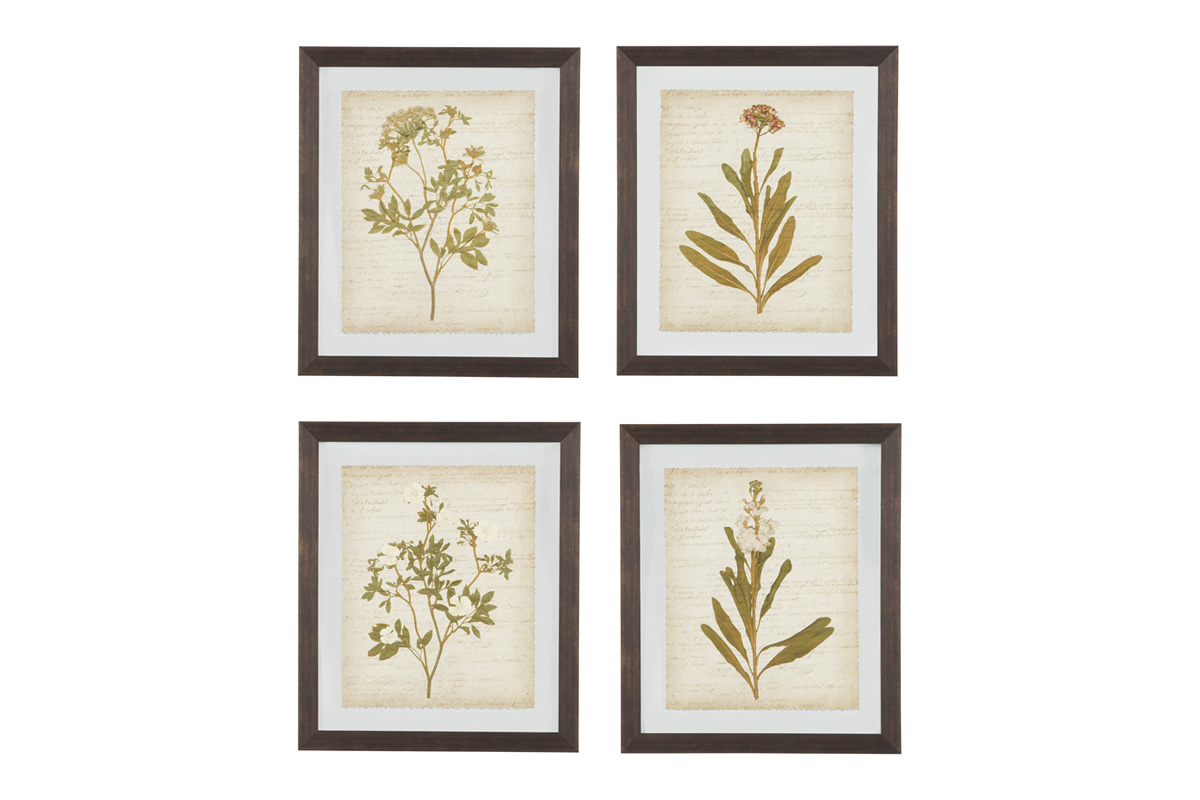 $129.99
If you're a nature lover looking to bring a little of the outside in, this wall art set is for you. The four beautifully framed prints included in the Dyani Wall Art set of 4 feature various flora in muted green and yellow hues. The colors are muted enough to match any space yet bring that fresh feel into the room. Arrange them as you like, in a square formation, straight line, or diagonally in a way that makes sense in your living room.
3) Map Wall Art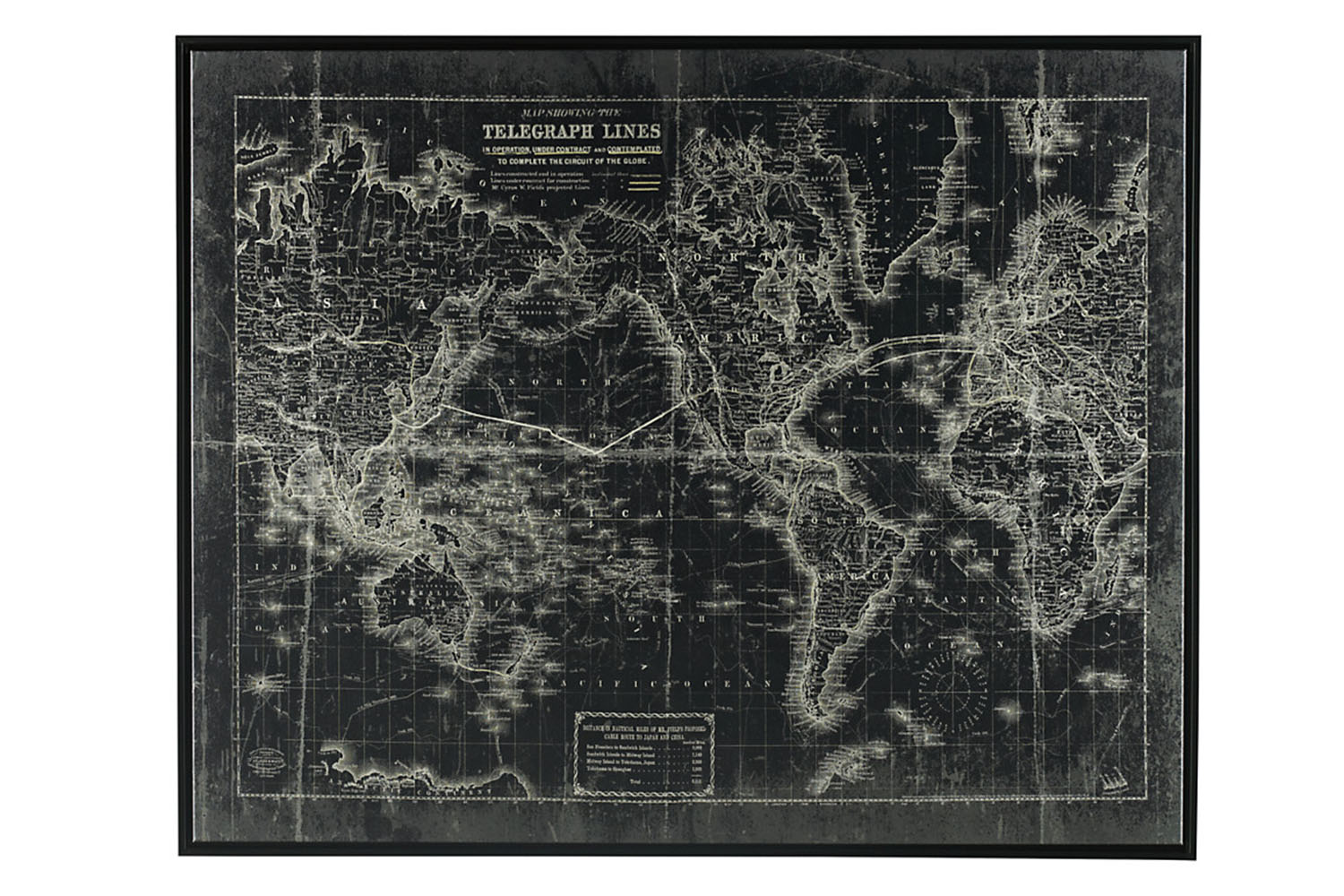 $199.99
For all the travelers of the world, bring your fondest memories right into your living room with this black and white Map Wall Art. The weathered print features thoughtful details that will spark conversations about all your wonderful ventures throughout the years. This living room wall art is thoughtfully crafted with historically-designed telegraph lines to notate geographic locations and is an excellent addition to modern and contemporary spaces.
4) Grantton Wall Art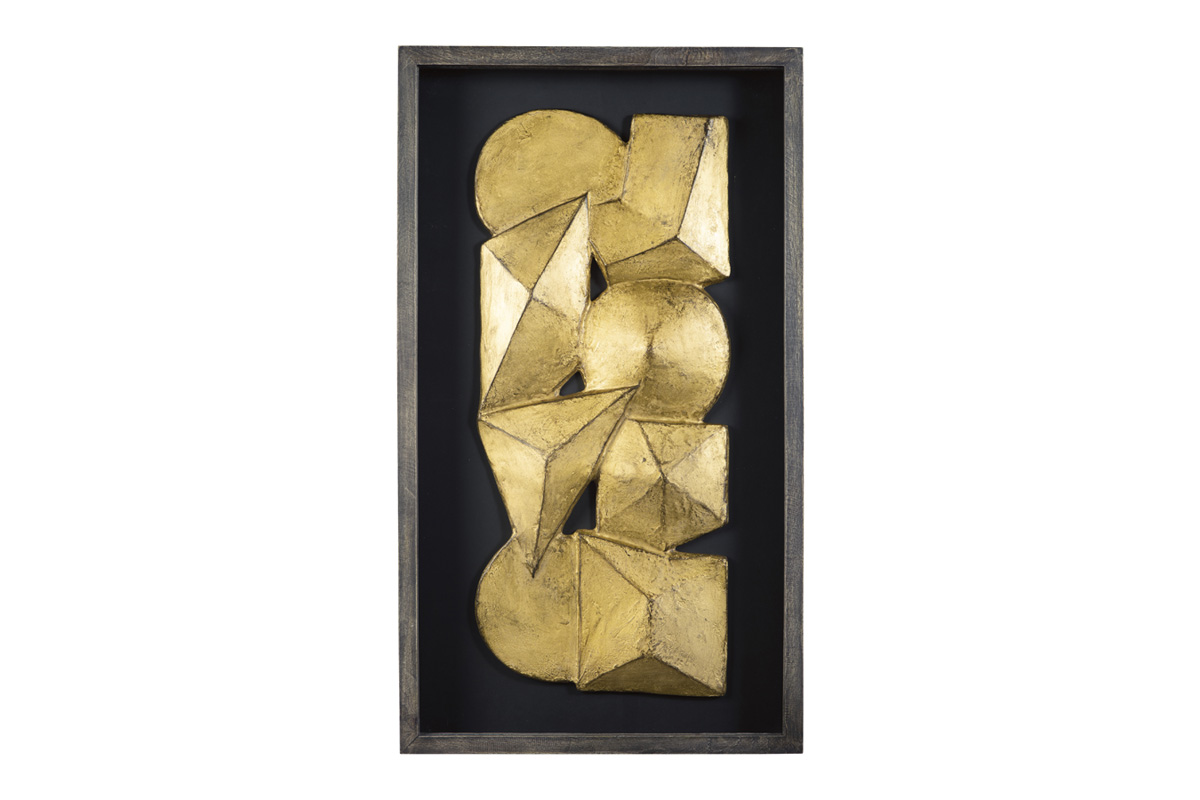 $199.99
Are you looking to add an element of glam to your space but don't want to overdo it? Look no further than this piece of Grantton Wall Art. Hang it horizontally over a media console or vertically next to a window–any which way looks just as impressive. The antique gold finish and matte black contrast contain a variety of textures that add interest, depth, and creativity to the living room. The finished wood frame completes the look of elegance. One thing is for sure. This is art that deserves to be seen.
5) The Doro Wall Art Set of 4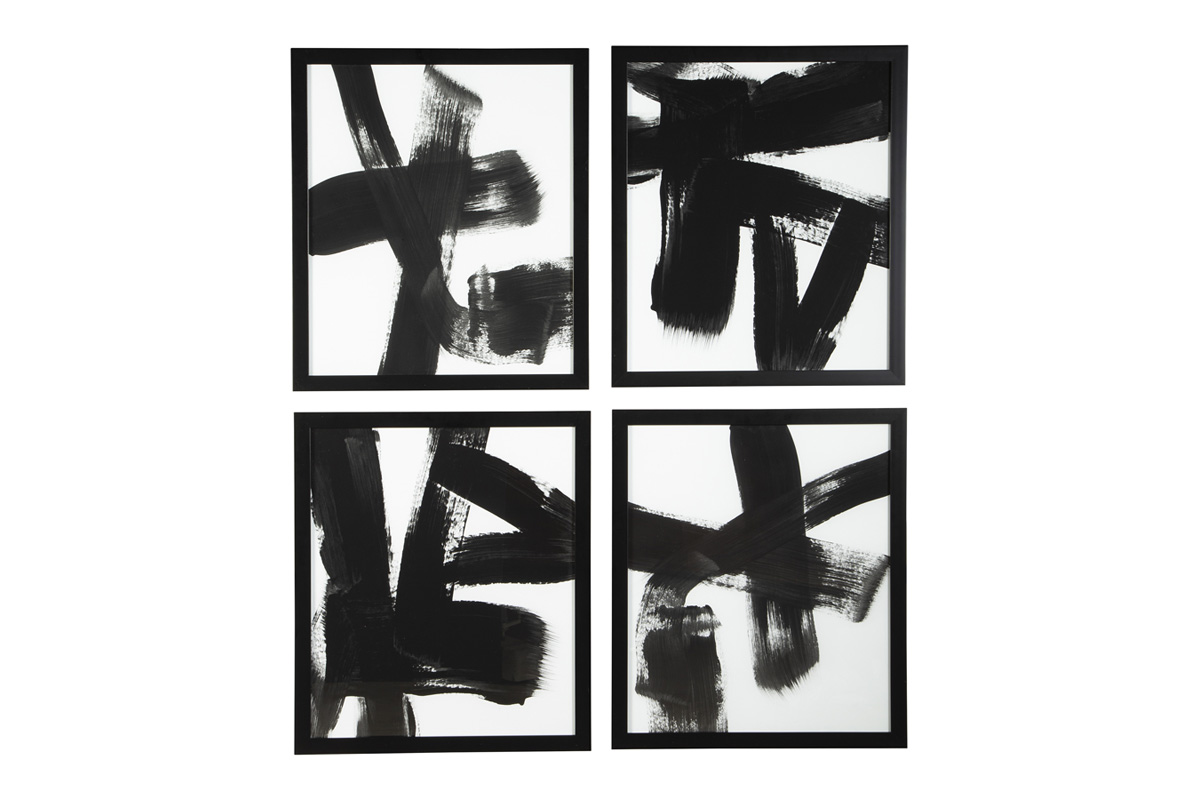 $129.99
If abstract art is calling your name, this Doro Wall Art Set of 4 is just the piece to play the game. Another collection that allows you to arrange as you wish, the bold black and white lines pair well with a bright wall in a well-lit space. Encapsulated with black frames, this set of wall art is ready to hang as soon as you bring it home.
6) The Shayduun Sun & Moon Wall Art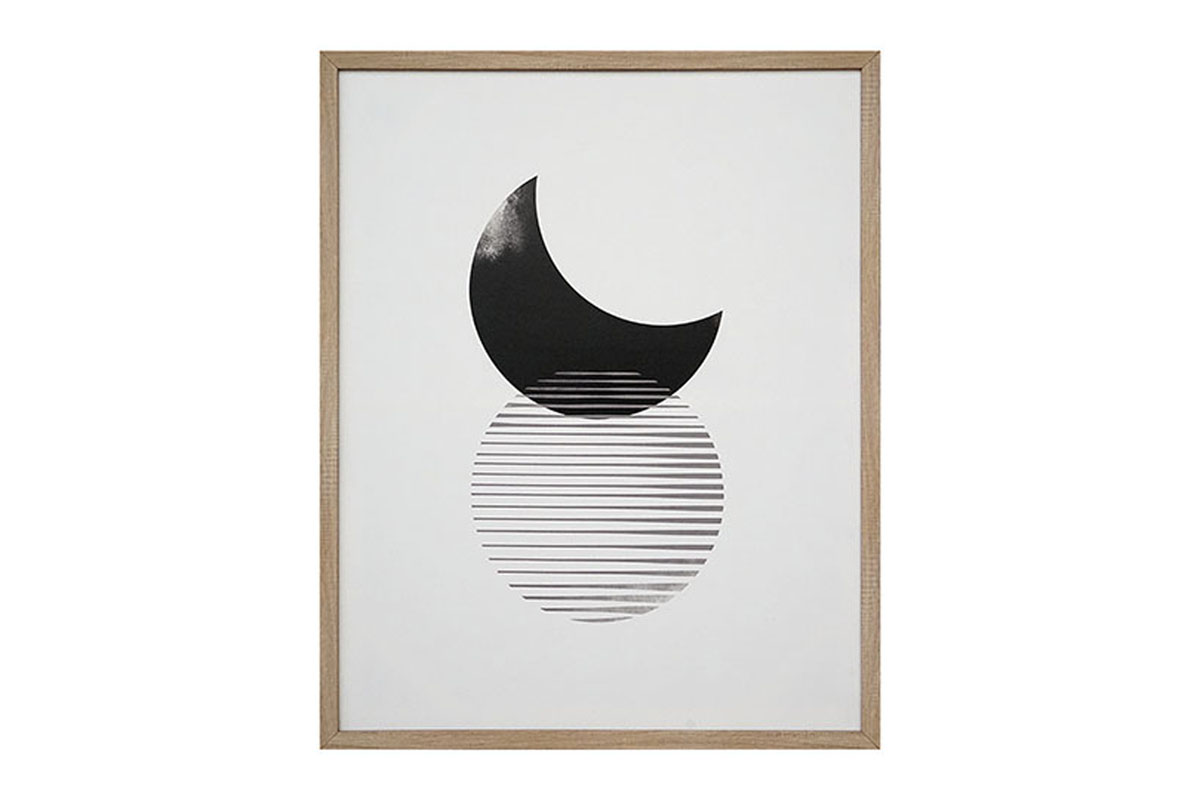 $39.99
Like Ying and Yang, no two other elements complement each other, like the sun and moon. For those who take delight in the day and solace at night, show off the Shaydunn Sun and Moon Wall Art to reflect what's meaningful to you. This piece is semi-abstract while still showcasing precisely what it represents. A simple, natural wood frame wraps the canvas print and comes with a "D-ring" for easy hanging.
7) Jonway Wall Art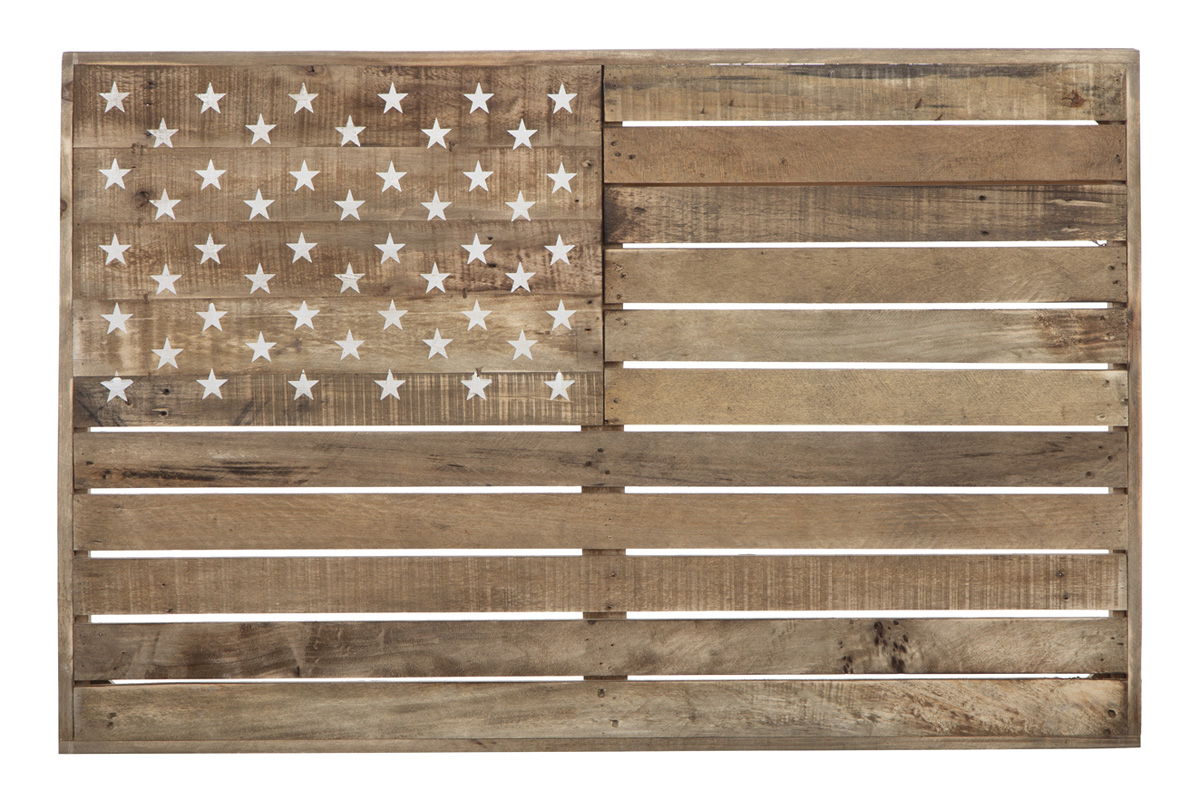 $99.99
Perfect for rustic farmhouse interior designs, you can show off your American pride with the expert craftsmanship of the Jonway Wall Art. The construction showcases the American flag in a natural and beautiful way with unique wood grain. Perfect for more casual living rooms, the neutral accent color goes with any color scheme. It looks right at home wherever you place it and comes with a "D-ring" for easy hanging. Break out this piece of wall art around patriotic holidays, or keep it up year-round–whichever you prefer.
8) The Donar Buddha Wall Art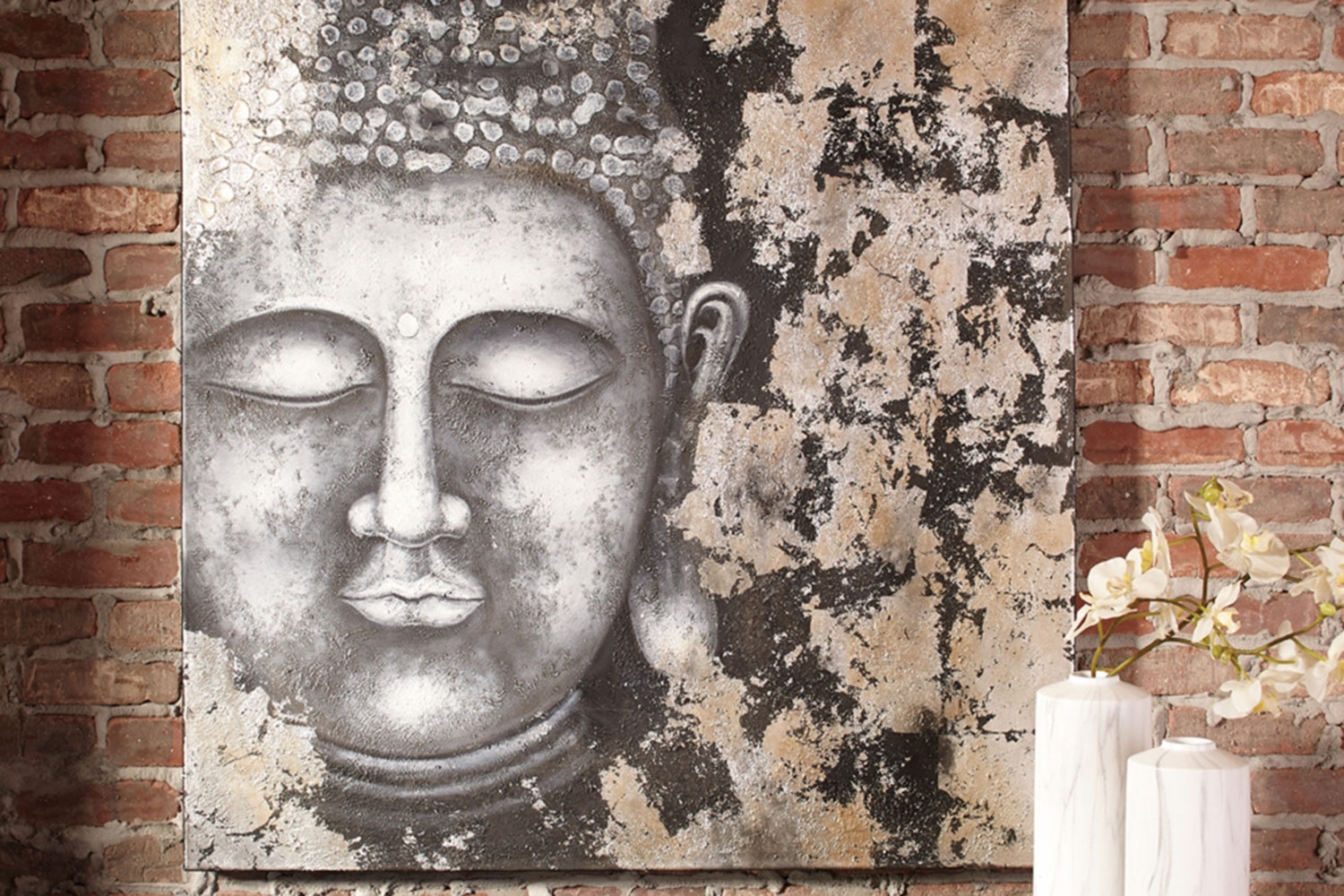 $129.99
Everyone needs a little zen in their lives, and your living room is an excellent place to incorporate the vibe. Relax and unwind at the end of a hectic day, gazing at the Donar Buddha Wall Art as you practice deep breathing and meditation. Or, give it a nod as you head out the door in the morning to bring the good vibes with you all day. It inspires tranquility, balance, and serenity. What makes it even more unique is that this piece is hand-painted on canvas, featuring a silver leaf embellishment and a "D-ring" piece for hanging.
Shop Mor Furniture for Less Today
Whether you're looking for living room wall art ideas or want to add beautiful hangings to any other space in your home, Mor Furniture for Less is the place to shop. You'll find art of all styles, colors, and materials to accent and complement your rooms, all at the most affordable prices in town.
In fact, we're so sure that our prices are the best that we offer the exclusive Double the Difference Guarantee. That means if you find an identical item at another local retailer, we will not only refund you the difference, but we'll multiply it twice. You can shop with total peace of mind at your nearest Mor Furniture for Less location.